FITS Baseball Camp
20-Jun-2018

An open invite to All Stars Baseball players, family and friends!!

We are proud to announce the following upcoming baseball camps to be held at Bannister Park as part of the FITS Baseball Camps run by Australian and Bandits Player Sam Holland!!

The camps are run over 2 days during the school holidays from 9:00 am to 1:00 pm and is a great opportunity for players new to the game, returning players and those wanting to have some fun.

All players aged 9+ are invited.

The camp includes:

Throwing
Hitting
Pitching
Base running
Water/Gatorade
Fruit
As well As prizes and giveaways

We encourage all All Stars players to consider attending along with a friend to introduce them to the game we love!


---
2018 AGM
31-May-2018

Please be advised that the All Stars Baseball Club AGM will be held as follows :

DATE : SUNDAY, 1ST JULY, 2018
TIME : 12.30 PM
VENUE : ALL STARS CLUBHOUSE, GERLER RD, HENDRA

We have two vacant positions on the committee for the next season:
CLUB SECRETARY (application form)
GENERAL COMMITTEE MEMBER (application form)

We also have a number of volunteer roles including uniform co-ordinator, registrar and marketing/social media co-ordinator.

Nomination forms for committee positions are attached. Closing date for nominations is FRIDAY, 15th JUNE.

Please consider nominating for these positions, as the club depends on contributions from our members. Nominations will not be accepted from the floor unless no written nomination forms have been received. We would encourage all members, including seniors, masters and junior parents to come along to the AGM and consider taking on a role within the committee or as a volunteer. For more information read our Rules of Association. An Agenda for the AGM will be circulated closer to the date.


---
Trivia night
19-Feb-2018

This Saturday, Feb 24 6:30pm. Be there if you dare.


---
Short Season Membership
28-Jan-2018

For any new players signing on for the second half of the season, CLICK HERE to go to the registration portal, where you will need to enter your details and pay the registration fee.

Note: Make sure you tick the box for the GBL/GCBA Summer 2018 fee.


---
Volunteer Rewards and Fees

All Stars is continuing with the volunteer rewards program. Every person who takes on a role within the club, receives recognition and reward for their contribution. For the most part, this will be in the form of a reduction in playing fees. As such, every individual has the ability to choose what their playing fees will be.

You Decide How Much You Pay

For more information on the rewards program, and to apply for a position and Fee Reduction, Click Here.

For this seasons fee structure, please Click Here.

For more information, please contact our president.



---
All Stars Baseball Club

the tradition continues...




Hendra Weather


All Stars Sponsors


Platinum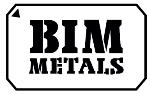 Gold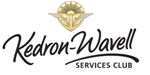 Silver



Bronze



Other Supporters