Come and Try Baseball
06-Aug-2018

All Boys and Girls aged between 4.5 and 19 years are invited to come and try baseball during August, in the lead up to the 2018-2019 summer season.
Saturday 11th August 3-5pm
Saturday 18th August 3-5pm
Saturday 25th August 3-5pm
All sessions are at Bannister Park, 116 Gerler Road, Hendra.


---
Senior Training
06-Aug-2018

Training for the 2018-2019 season begins Sunday 12th August from 9am to 11am.

Bring along anyone that is interested, and spread the word. New players are always welcome.


---
Short Season Membership
28-Jan-2018

For any new players signing on for the second half of the season, CLICK HERE to go to the registration portal, where you will need to enter your details and pay the registration fee.

Note: Make sure you tick the box for the GBL/GCBA Summer 2018 fee.


---
Volunteer Rewards and Fees

All Stars is continuing with the volunteer rewards program. Every person who takes on a role within the club, receives recognition and reward for their contribution. For the most part, this will be in the form of a reduction in playing fees. As such, every individual has the ability to choose what their playing fees will be.

You Decide How Much You Pay

For more information on the rewards program, and to apply for a position and Fee Reduction, Click Here.

For this seasons fee structure, please Click Here.

For more information, please contact our president.



---
All Stars Baseball Club

the tradition continues...




Hendra Weather


All Stars Sponsors


Platinum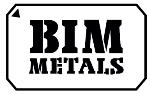 Gold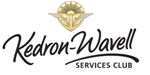 Silver



Bronze



Other Supporters