Next Games
Sunday 14 January
Division 5 - North
8:30am vs Rapids at Hendra
Division 5 - South
10:45am vs Southern Stars at Hendra
Division 4
1:00pm vs Southern Stars at Hendra
Monday 15 January
Masters
7:00pm vs Padres at Redcliffe
---
Field Locations
Wet Weather Contacts
Training Days
29-Sep-2017


T-Ball

Wednesday 5.00pm-6.00pm - Diamond 4

Rookie Ball

Wednesday 4.30-6.00pm - Diamond 3

Little League Div 1

Tuesday 5.00pm-6.00pm - Diamond 1
(Any players from Div 2 who would like to attend this session please email secretary@allstarsbaseball.com.au or let your managers know so the coaches know the numbers attending)

Little League Div 1 and Div 2

Wednesday 4.30pm-6.00pm - Diamond 2

Junior League (u14)

Wednesday 4.30pm-6.00pm and Thursday 5.00pm-6.00pm - Diamond 1

Senior League (u16)

Wednesday 4.30pm-6.00pm and Thursday 5.00pm-6.00pm - Diamond 1

Under 20

Tuesday 4.30pm-6.00pm - Diamond 1

Senior Div 4
Senior Div 5
Masters
---
Let's Play Ball
01-Sep-2017

Our baseball season is fast approaching, but it is not too late to sign on. We have our muster day on Saturday 9th September.
If you didn't have a chance to come down during August please come and join us at our muster day.
T-Ball, Rookie Ball, Junior League (u14), Senior League (u16), U20/s please come down at 3pm.
Little League (u12) start time is 2pm.
There will be a sausage sizzle with all proceedings finishing by 5 pm.
For further enquiries please contact our secretary Karen at secretary@allstarsbaseball.com.au


---
Pro Ball Academy Sponsorship
14-Aug-2017

All Stars Baseball Club are excited to announce a new sponsor for the upcoming season - Pro Ball Academy.

Pro Ball Academy Australia is a locally owned and operated baseball coaching company offering private one on one and group coaching sessions.

Head on over to their Facebook page to find out more.



---
Junior Director of Coaching
03-Aug-2017

All Stars Baseball Club Management Committee are proud to announce the appointment of Ryan Ihle as the Junior Director of Coaching at All Stars Baseball Club.

Ryan has recently returned from playing 5 years of College Baseball in the USA. His desire to move into coaching since returning from the US has seen him appointed Brisbane Metro U18 Coach for the upcoming State Titles. He has joined our team at All Stars to continue creating a strong foundation for all junior players and coaches, which will transfer into our senior ranks for years to come. Ryan has a strong desire to continue in Baseball as a coach after he has finished his playing career, and being appointed Junior Director of Coaching at All Stars is an important first step.

Prior to leaving for the US, Ryan played representative Baseball for Queensland and Australia, including:

U18 Australian National Championships 2011, 2012
Captained Queensland in the Open Australian Schoolboys National Championships 2011
U19 Australian Team for the Oceania Championships 2012
U19 Australia World Championships in Seoul South Korea

Ryans recent highlights in the US include:

2014-15

Played at Columbus State University
Summer Ball Played for Topeka Golden Giants
Starting Shortstop / Starting Pitcher / Closer
Named All-Conference 1st Team as Infielder and Pitcher
Pitched in Mid Plains League All-Star Game

2015-16

Played at Columbus State University
Starting Shortstop
Named All-Conference 1st Team as Shortstop
Named D2CCA All-Southeast Region 1st Team as Shortstop
Named NCBWA All-Southeast Region 2nd Team as Shortstop
Named ABCA All-Southeast Region 2nd Team as Shortstop
Named D2CCA All-America 2nd Team as Shortstop
---
Come To The Field Of Dreams This Summer. Be A Star, Play Baseball
01-Aug-2017

All Boys and Girls aged between 4.5 years and 19 years are invited to come and try/sign on to play baseball this summer in the month of August.

Saturday 5th August 1-4 pm
Sunday 6 th August 1-4 pm
Saturday 12th August 1-4 pm
Sunday 13th August 1-4 pm
Sunday 20th August 2-4 pm
Sunday 27th August 2-4 pm
Come and try our great game of Baseball at Bannister Park, 116 Gerler Road Hendra


---
Attention Senior Players
01-Aug-2017

All Stars Baseball Club Management Committee have secured Mr Geoff Wade to take pre-season training for 6 weeks. Geoff comes with over 30 years of baseball experience.

Pre-season Training will begin on Sunday 13th August 10 am - 1 pm, and continuing through to the end of September.


---
Level 1 Umpire courses
25-Jul-2017

For the upcoming GBL season it will be Mandatory that all club Umpires have accreditation.

QBUA is holding 2 FREE Level 1 Umpire Seminars in 2017
Saturday 2 September 2017

Redcliffe Padres, Klingner Road, Kippa-Ring

Saturday 16 September 2017

Ipswich Musketeers, Church Street, Tivoli
For more about the seminars on offer, and to register, please CLICK HERE.


---
Coaching Positions
27-Jun-2017

All Stars Baseball Club are currently looking to fill the following coaching positions:

See position descriptions for details.

Contact John Moore at president@allstarsbaseball.com.au if you require any further information.

Applications close COB Monday 31 July 2017


---
Metro U16 & U18 team trials
13-Jul-2017

Team selection trials for the approaching Queensland State Titles:

U16:

12.30pm - 2.30pm Sunday 23rd July 2017 - Pine Hills
12.30pm - 2.30pm Sunday 30th July 2017 - Pine Hills

U18:

2.30pm - 4.30pm Sunday 23rd July 2017 - Pine Hills
2.30pm - 4.30pm Sunday 30th July 2017 - Pine Hills
Nominations close Friday July 21 at 5 pm.

For more information, go to the Metro website.


---
All Stars in finals
2-Apr-2017

It has been a great 2016/2017 season with these All Stars teams making it to the finals:

Little League - Thunder
Little League Junior (Under 14)
Seniors - Pacific C
Seniors - Pacific B
Masters

Thanks for supporting your favourite All Star/s.


---
R.I.P. Kenny
03-Mar-2017

All Stars life member Ken Bettridge passed away Friday March 3rd.

Our thoughts are with Faye and the family. You will be sadly missed at the baseball park Kenny.


---
Passing of Eileen Joyce Bartorillo
17-Sep-2016

Our thoughts are with All Stars life member John Bartorillo, his brothers Ron and Ray, John's boys Travis and Tyron, and the rest of the family, over the recent passing of their mother/grandmother.

This family is a big part of All Stars' history, and we are deeply sorry to hear about the loss of Joycey.


---
Christmas Came Early For All Stars Baseball Club
20-Dec-2014


Queensland Treasurer, Tim Nicholls, visited Bannister Park at Hendra on Wednesday morning to officially announce that Baseball Queensland with the support of All Stars Baseball Club has been successful in securing a grant of $436,000 through the Get Playing Plus Program. The funds will be used to upgrade the park to establish a state training facility, benefitting the whole baseball community. This is one of 24 projects funded across the state. It is hoped that Brisbane City Council will also contribute to the project. The All Stars Baseball Club will continue to operate from the site, partnering with BQ in assisting with the maintenance of the facility.

Mr Nicholls said, "These improvement works will mean Bannister Park can be used for both club and state baseball programs, including coach and umpire accreditation and a Women and Girls development program."


Baseball Queensland CEO, Col Dick added, "This project will improve lighting so we can practise at night, see fencing installed on two diamonds, grandstands and shade structures built for all diamonds, as well as construction of a bull-pen, covered batting cage, two storage sheds, an amenities block and upgrades to the current clubhouse to enable the venue to be a state level playing and administrative centre."

The park's central Brisbane location, close to the airport and Gateway transport hub, extra diamonds and the resident club's demonstration of good governance and the capacity to partner with BQ prompted the development of this project.


---
Volunteer Rewards and Fees

All Stars is continuing with the volunteer rewards program. Every person who takes on a role within the club, receives recognition and reward for their contribution. For the most part, this will be in the form of a reduction in playing fees. As such, every individual has the ability to choose what their playing fees will be.

You Decide How Much You Pay

For more information on the rewards program, and to apply for a position and Fee Reduction, Click Here.

For this seasons fee structure, please Click Here.

For more information, please contact Jodie Moore.



---
All Stars Baseball Club

the tradition continues...




Hendra Weather


All Stars Sponsors


Platinum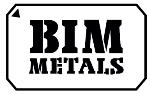 Gold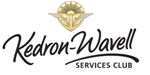 Silver



Bronze



Other Supporters